Great teachers.

Amazing results.
Learn with
the best Portuguese teachers

.

Univext is not a marketplace. We hire only the best Portuguese teachers to ensure that you get the best learning experience. We believe education is important and we control the quality of our teachers by going through a rigorous hiring process. Unlike other platforms, we don't want you to waste your time and money looking for a good teacher. We went through the process for you.

Level in Portuguese acquired over a year period.

START TODAY
Portuguese for
beginners

and

advanced

.
From beginner
to expert

.

Whether you're a beginner or an expert, we have the right teacher for you. Our teachers are experienced and will help you achieve your goals. They will help you in Portuguese and will make sure you become a master in no time.
Learn Portuguese
at your pace

.

Whether you're a busy professional looking to enhance your skills, a student seeking additional academic support, or someone simply looking to pursue a personal interest, you have the freedom to book classes when you solely want to.
START NOW
Flexible
modules

.

Choose the modules you are interested in to become an expert in Portuguese. On Univext, focus on what you want to learn and pay only for the classes you need. Check the curriculums below to see the skills you can learn.
What is Portuguese:
Portuguese is the mother tongue of Portugal. It is a Latin language spoken in 11 countries which are spread over 4 continents. Beyond Portugal, Portuguese is spoken in Brazil, but also in Cape Verde, Angola, Guinea-Bissau, Equatorial Guinea, Macao (in China), Mozambique, Sao Tome and Principe, Timor East and Goa (in India). It represents 283 million speakers of which it is the most used language at the international level. Portuguese is the official language of 91 UN member countries, of the SADC, the AU and the OAS.
What you will learn and cover during your lessons:
START PORTUGUESE
It's very simple. Register an account on Univext for free. After you have created your account, you will be able to book a free trial lesson with one of our teachers.
REGISTER NOW
"My classes on Univext were perfect. The teachers are really amazing and the platform has everything you need."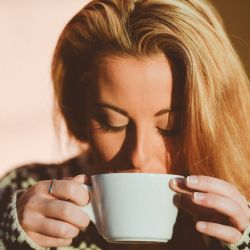 Jade Wilson
New York, United States